Recently we have implemented 2 resource saving systems saving both electricity and water. We have installed a Grid Connected Solar system and are harvesting rain water for use around HQ camp.
This water is augmented by water from Mt Teneriffe Dam in times of low rainfall.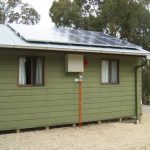 The Solar system installed by Solar Charge is a 2.04kW system comprising 12 panels.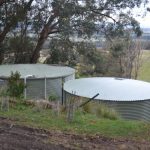 The Rain water harvesting system includes 130KL of storage, collects water from 686m2 of roof, is UV treated and filtered for use around the camp.